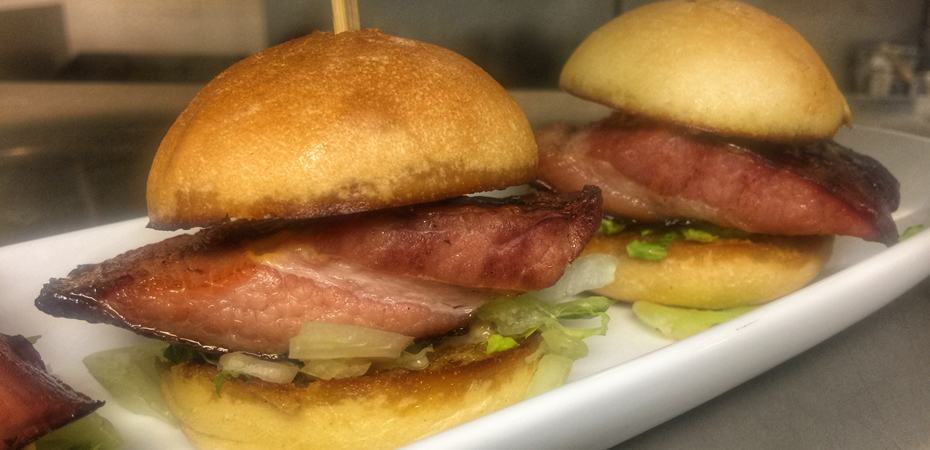 Dorothea Hunter Sönne recently stopped by Sydney's Pub at Tiburón Golf Club. She had an order of the Nueske's bacon sliders and put them on her list of basic burgers with creative concoctions in Naples. Here is what Dorothea had to say about our sliders.
BACON "STEAK" Little-known to non-golfers, Sydney's Pub – with impressive scenic views of Tiburón Golf Club, where it is housed – is open to the public daily. It has holes in one that star a slab of Nueske's bacon cut thick as a deck of cards and smothered with a toasted-tomato mayo."
Thank you for trying the sliders and for including us on your list. Cheers!